Services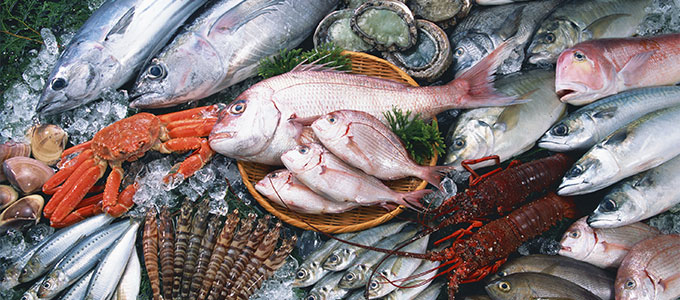 Trade Department
●Purchasing seafood at Shiogama and Ishinomaki Fish Markets.
●Import, and export of frozen seafoods processed in Japan and overseas as well.
●Wholesale of frozen seafoods such as atka mackerel, pacific cod and sole, flounder USA and Russia origin.
Products Department
●Wholesale of processed as own brand at our factory and custom processed products at overseas.
●Wholesale of dried products, pickled fish, cut products and sushi toppings for retail market.
●Development of and proposal of new products required by the market.
Processing Department
●Manufacturing of products which are frozen fillets, kirimi, and chilled.
Major Products
●Atka mackerel, Red rockfish, kichiji, Greenland halibut, Rocksole with roe, etc.